Denago Commute Model 1 Step-thru eBike - 2023
Sold out
Original price
$1,999.99
-
Original price
$1,999.99
Denago Commute Model 1 is an urban eBike with a step-thru frame with a low standover height - easy to mount and dismount for shorter riders or those with poor flexibility or injuries. Commute Model 1 is full-featured with a suspension fork and seatpost, integrated headlight, plus included fenders, rear rack, and kickstand. Stealthy, sleek battery integrated with the down tube.

Commute Model 1 was named "best new commuter eBike" by the editors of Bicycling.com and appears on their list of "18 best electric bikes you can buy right now."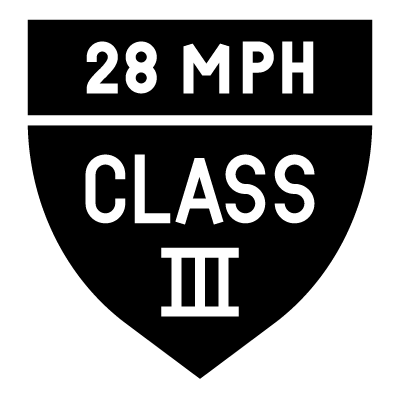 Class III eBike
Up to 28 MPH on pedal assist, and 20 MPH on throttle alone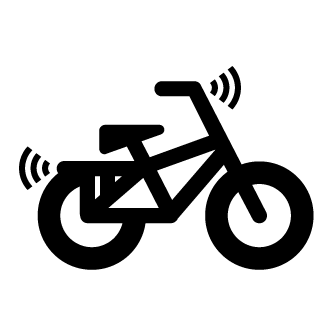 Integrated Headlight
Built-in bright front white light, powered by the eBike battery and controlled from the handlebar remote.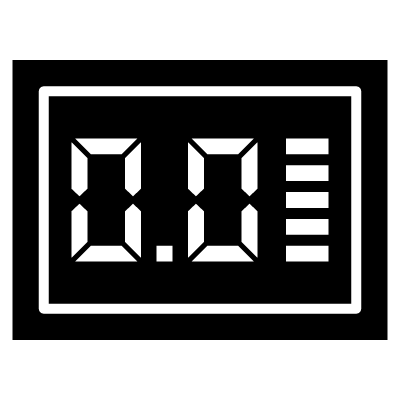 Digital Handlebar Display
Speed, distance, and battery charge at a glance; plus PIN code feature to help keep your eBike secure.
PEDAL ASSIST PLUS THROTTLE
Arrive at work or school without breaking a sweat. This Class III eBike travels up to 28 MPH on pedal assist or 20 MPH on throttle alone. Control it all from the handlebar remote without taking your eyes off the road.
HIGH-CAPACITY INTEGRATED BATTERY
Sleek, high-capacity 652.8Wh Lithium-ion battery is integrated with the frame tubes for a stealthy look. Battery locks to the frame with included key for enhanced security, and can be charged on or off the bike with the included 3A fast charger - recharge up to 50% faster than competing eBikes.
It's easy to remove the battery and take it with you if you're parking outside or carrying your eBike on a hitch or bumper vehicle rack.
45+ MILE RANGE
Powered by a sleek, integrated 652.8Wh Lithium-ion battery, Commute Model 1 can travel 45 miles or more between charges - enough for commuting to work or school without needing to charge during the day.
Range varies based on conditions and usage patterns, including rider weight, level of pedal assist or throttle used, hilly vs. flat terrain, and cargo carried.
POWERFUL REAR HUB MOTOR
Commute Model 1 is powered by a Shengyi 48 volt, 500 watt rear hub motor, producing plenty of torque for climbing hills, even when you're carrying a laptop, change of clothes, or groceries.
CHARGE 50% FASTER THAN COMPETING BRANDS
Commute Model 1 includes a 3 amp fast smart charger to recharge 50% faster than many competing eBikes. Spend more time riding and less time charging!
INTEGRATED POWERED HEADLIGHT
The front (white) headlight is powered by the built-in eBike battery, so it never requires separate charging. Control the headlight from the handlebar-mounted remote, and turn it on/off as needed with the push of a button.
INCLUDES REAR TAILLIGHT
Commute Model 1 includes a rear red reflector mounted to the back of the cargo rack for additional safety. Add 3 AAA batteries (optional) to turn it into a powered taillight for night rides.
HANDLEBAR LCD DISPLAY
Monitor all your important metrics including speed, distance, battery charge remaining, current pedal assist level, and much more on the high-resolution handlebar-mounted LCD display. There's even a backlight for night commutes.
Riders can customize their settings using the display, including modifying the speed limiter if desired. You can also set a PIN code for additional security.
PIN LOCK KEEPS YOUR EBIKE SECURE
Prevent unauthorized use or slow down thieves by adding your own custom PIN code for additional security.
WALK MODE OPTION
Sometimes you need to walk your eBike at slow speeds - perhaps you're shopping in a farmer's market full of pedestrians, or crossing a busy downtown street. Engage walk mode with the push of a button, and your Commute Model 1 will move forward at a slow speed while you walk beside.
Walk mode can also be used to push your eBike up a hill or up a ramp into a trailer or pickup truck bed. Ideal for riders who carry their eBikes in RVs or toy haulers.
EBIKE COMPONENTS AND SPECIFICATIONS



Top Speed
28 MPH on pedal assist, 20 MPH on throttle

Motor
Shengyi, 48V, 500W

Throttle
Thumb throttle, left side

Display
Denago LCD with speed, motor power, trip distance, odometer, trip time, battery charge level, and walk mode functions, plus PIN lock security feature

Sensors
Speed, Cadence

Battery
48V, 13.6Ah, 652.8Wh, Fully-integrated style, LG cells

Charger
Multi-voltage 110-240V, 3A Fast Charger with USA plug

Safety Data Sheets (SDS)
For 24/7 Chemical Emergency Response and SDS Information, call 1 (800) 255-3924

Download:

 

Denago eBike safety data sheets

 

(PDF)
Please see photos for detailed specifications.

We ship within the USA and International.
For additional information or photos, please email westminster@playtri.com or call us at (720) 355-2529
*Specifications subject to change without notice from manufacturers